Balloon Safaris over the Okavango Delta (Botswana)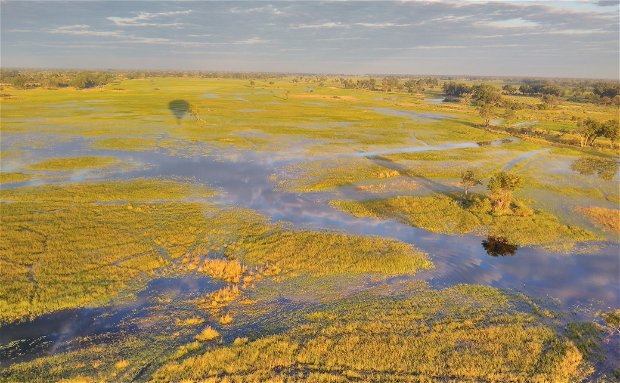 AirVentures offers balloon safaris over the iconic Okavango Delta, a vast inland delta which floods during the winter season, supplying wildlife with a much-needed water supply, and creating one of Africa's greatest concentrations of wildlife.
AirVentures operates in the north western part of the Okavango, over an area flooded with water and winding channels, dotted with islands, and large expanses of woodland forests. A rich diversity of wildlife can be seen from the balloon, as this age-old adventure explores the Okavango Delta in a completely unique way, offering a 360-degree panoramic view from tree top level to a thousand feet in the air.
Inclusions
Balloon safari of approximately 45 minutes
Sparkling Wine celebration on landing
Light breakfast served in the bush
Commemorative Flight Certificates
Accommodation
Due to the remoteness of our flying area, a minimum of one night's stay needs to be booked at one of the luxury camps located within or near to the flying concession.
Booking Enquiries:
reservations@air-ventures.co.za
Mobile: +27 76 953 0436
Mon-Fri: 08.30 – 16.30 GMT+2