Kloofzicht Lodge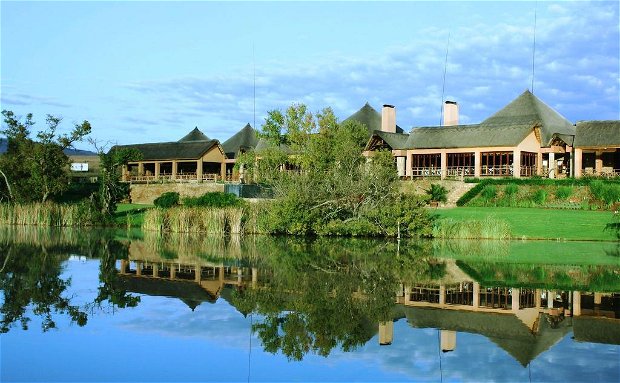 Nestled at the foothills of the Zwartkops Mountains in the Cradle of Humankind, Kloofzicht Lodge is the essence of tranquility and ultimate luxury, a comfortable 40 minute drive from both Johannesburg and Pretoria. Guests entering the luxurious Kloofzicht Lodge are greeted with the stunning vista of endless stretches of water, as the infinity pool spills over into the Kloofzicht dam.
Kloofzicht comprises 18 deluxe superior suites, 10 superior suites, 20 executive suites and 12 family / executive twin suites, overlooking either the six exquisite fly fishing dams or the unspoilt Zwartkops gorge and mountain. Five star conference and wedding facilities satisfy the needs of even the most discerning guests.
The small, but magnificent, nature reserve upon which Kloofzicht is built, is home to kudu, impala, blue wildebeest, eland, red hartebeest, springbuck, gemsbok, zebra as well as a fascinating array of bird life. Kloofzicht is home to the Bells Fly Fishing Academy.
Kloofzicht Spa
Escape to Kloofzicht Spa for the ultimate spa experience!
With breath-taking views over the Zwartkops Mountains and endless stretches of water, Kloofzicht Spa is the ultimate sanctuary to just relax in stress-free and tranquil surroundings. Kloofzicht Spa offers a variety of Spa treatments, massages, facials, manicures, pedicures.
Your Booking
Contact us for additional information and specials on our balloon and accommodation packages.
Tel: 083 356 2435
Email: info@air-ventures.co.za
Transfers can be arranged upon request.