Exclusive Classic Flight for Two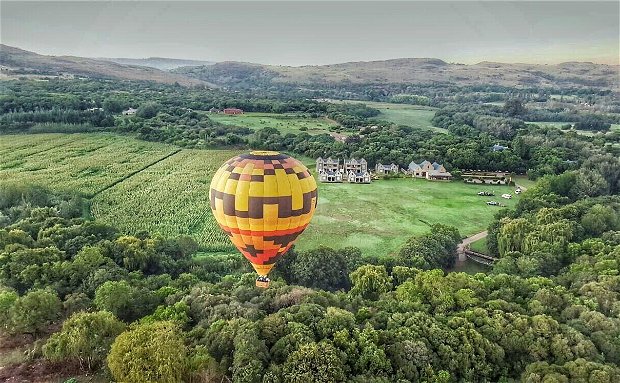 The Exclusive balloon flight offers a unique personal hot air balloon experience in one of our smaller balloons, restricted to the use of two passengers only. This exclusive balloon ride hire adds to the romance of the flight, as you are able to enjoy the experience of drifting silently across the beautiful African landscape, while sipping on champagne, in complete privacy with your partner, watching a spectacular sun rise.
In line with traditional balloon flights, our Classic Air Balloon Flight offers guests the serene beauty of floating gently over the Cradle of Humankind or the Magaliesberg, while sipping on champagne, as the pilot allows the hot air balloon at times to drift at tree top height and at other times will ascend into the skies, offering guests a panoramic view of the beautiful African landscape below.