7 Best things to do in Johannesburg
Posted on Sun September 10, 2023.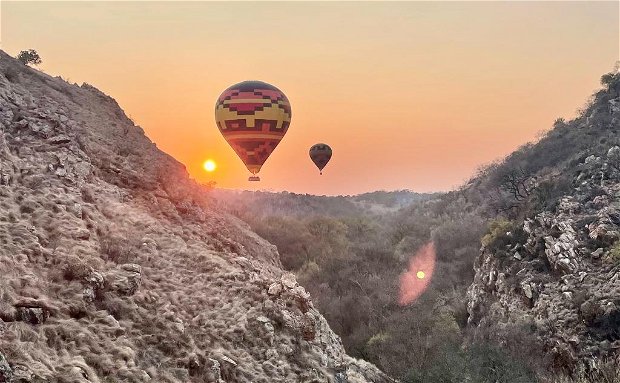 Have you ever found yourself looking for something new to discover and explore – well we're here to share the 7 best things to do in Johannesburg. 
Ever thought about what makes Johannesburg the beating heart of South Africa? We're about to dive into its magic, uncovering the best adventures the city has to offer.
In this piece, you'll discover:
7 Unique experiences that define Jozi's spirit.
Historical sites revealing South Africa's rich tapestry.
Local hotspots where culture and creativity collide.
Unveiling Johannesburg: Your Ultimate Guide to Jozi's Best Kept Secrets
In the dynamic city of Johannesburg, there's an array of experiences waiting to be explored – you just need to know where to begin. This vibrant South African city seamlessly blends modernity with a rich historical backdrop and stunning landscapes. Unveil a plethora of exhilarating activities catering to all ages. From heart-pounding adventures to captivating wildlife encounters, Johannesburg stands as a boundless playground for exploration.
If you're planning a visit to this bustling metropolis, we've compiled the top 7 activities that Johannesburg has to offer. So, pack your bags, embrace your adventurous spirit, and let's embark on a journey filled with excitement and wonder.
Hot Air Balloon Ride with AirVentures: 
Number one on our list of things to do in Johannesburg is a Hot Air Balloon ride. Experience the magic of floating above the picturesque landscape of the Cradle of Humankind, a UNESCO World Heritage Site, with AirVentures. Drift serenely over rolling hills, game reserves, and the Crocodile River, enjoying panoramic views of the surrounding countryside. As you savour the breathtaking vistas, delight in the experience of bubbly, celebrating this once-in-a-lifetime hot air balloon ride that will leave you in awe of Johannesburg's natural beauty. This extraordinary journey offers a whole new perspective to witness its stunning landscapes, and concludes with a scrumptious buffet breakfast - not to be missed!
Explore the Cradle of Humankind:
If you're visiting Johannesburg and looking for things to do, you won't want to miss the Cradle of Humankind. After your unforgettable hot air balloon journey, take some time to explore the Cradle of Humankind. This site is renowned for its significant archaeological discoveries, including the fossils of our earliest human ancestors. One of the highlights of the Cradle of Humankind is the Maropeng Visitor Centre. This centre is not just a museum; it's a portal to a journey through time. Inside, you'll find a wealth of interactive exhibits and captivating displays that provide a deep and engaging insight into the story of human evolution and the geological history of our planet.
Discover the Apartheid Museum:
A trip to Johannesburg wouldn't be complete without visiting the Apartheid Museum. This powerful and moving museum chronicles South Africa's tumultuous history of racial segregation and apartheid. It offers an opportunity to learn about the struggles and triumphs of the country's past, promoting a deeper understanding of its present-day diversity. A visit to the Apartheid Museum in Johannesburg is not only an educational experience but also a deeply emotional journey that will leave a lasting impact on your perspective. As you walk through its exhibits, you'll find yourself immersed in the stories of individuals who fought tirelessly for justice and equality during a dark chapter in South Africa's history. One of the most striking aspects of the museum is its commitment to honesty and accuracy. The exhibits are not sugar-coated; they present the harsh realities of apartheid, from the brutal laws and policies that enforced racial segregation to the courageous resistance movements that arose in response. You'll see photographs, personal accounts, and artefacts that illustrate both the cruelty of apartheid and the resilience of those who opposed it.
Wander through Maboneng Precinct:
Immerse yourself in Johannesburg's vibrant urban culture by exploring the Maboneng Precinct. This trendy neighbourhood is a hub for art, design, and creativity. Stroll along the streets adorned with colourful murals, and stop by art galleries, boutiques, and unique eateries. It's the perfect place to soak in the city's contemporary atmosphere.
Don't forget to check out the Maboneng Sunday Market during your visit. Held in the heart of the precinct, this bustling market is a local favourite. You can browse through a wide array of handmade crafts, fashion items, and local delicacies while enjoying live music and performances. It's a lively and authentic way to experience the creative spirit that defines Maboneng and Johannesburg as a whole
Experience the Wildlife at Johannesburg Zoo:
Number 5 on our ultimate list of things to do in Johannesburg is one for the entire family to enjoy. For a family-friendly adventure, head to the Johannesburg Zoo, home to a diverse range of animals from around the world. Get up close with lions, elephants, giraffes, and many other fascinating creatures. The zoo also offers educational programs, making it a fun and informative outing for visitors of all ages.
Before you leave the Johannesburg Zoo, make sure to schedule your visit to coincide with one of their captivating animal feeding sessions or educational talks. These experiences provide a deeper understanding of the animals' behaviours and conservation efforts, making your trip both entertaining and enlightening. It's a fantastic way to connect with wildlife and instill a love for nature in the younger members of your family while enjoying a day of outdoor fun.
Visit the Nelson Mandela Square:
Pay tribute to the iconic South African leader by visiting the Nelson Mandela Square in the upscale Sandton area. Admire the impressive bronze statue of Nelson Mandela, a symbol of his enduring legacy, and don't miss the chance to explore the Sandton City Mall, one of the largest shopping centres in Africa, which connects seamlessly to Nelson Mandela Square. After paying your respects to this revered leader, you can indulge in some retail therapy, savour delicious cuisine, or simply unwind with a coffee in this bustling and sophisticated urban space. It's a wonderful way to combine history, culture, and modern luxury all in one visit.
Take a Tour of Soweto:
Last, but certainly not least on our list of best things to do in Johannesburg is Soweto. No visit to Johannesburg is complete without exploring Soweto, the famous township that played a significant role in the country's history. Join a guided tour to gain insights into the township's vibrant culture, history, and its pivotal role in the struggle against apartheid.
While in Soweto, make sure to visit Vilakazi Street, the only street in the world that has been home to two Nobel Peace Prize winners, Nelson Mandela and Desmond Tutu. It's a poignant reminder of the incredible resilience and leadership that emerged from this community. And as you stroll along the vibrant streets and engage with the warm and welcoming residents, you'll find that Soweto's spirit is truly infectious. This final stop on your Johannesburg journey will leave you with a deep appreciation for the city's complex history and a sense of hope for its future.
So, embrace the essence of Johannesburg, where adventure, history, and culture come together to create an unforgettable experience. Get ready to immerse yourself in the vibrancy of this magnificent city and create memories that will last a lifetime.